How to install Plesk on Bangmod.Cloud
After create Plesk Instance, Navigation to Cloud Server -> Manage on "System Information" sections, you will see link to access Plesk Control Panel, Click on it.

After access the link, click on HTTPS link that Plesk genrated for you before logged in for security purpose.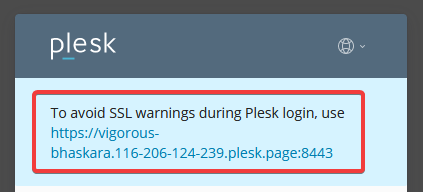 Now you will see login Page, using information that we send to your email to access Plesk Control Panel
Username – root
Password – root password (you can find this password it in Email)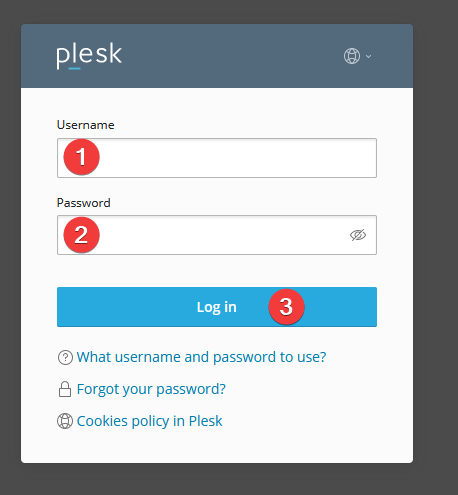 Setting your Information to Plesk Control Panel
Your Contact Name: First Name and Last Name
Email
Click on Generate for generate password and click on "eyes" for show password and copy it.
Select your License type

Process with Paid License: Specify License (if you have it) or order license at special price in our web order: https://nest.bangmod.cloud/license/
Process with a full-featured license: Process with 15 days trial license (you need to order license and applied later)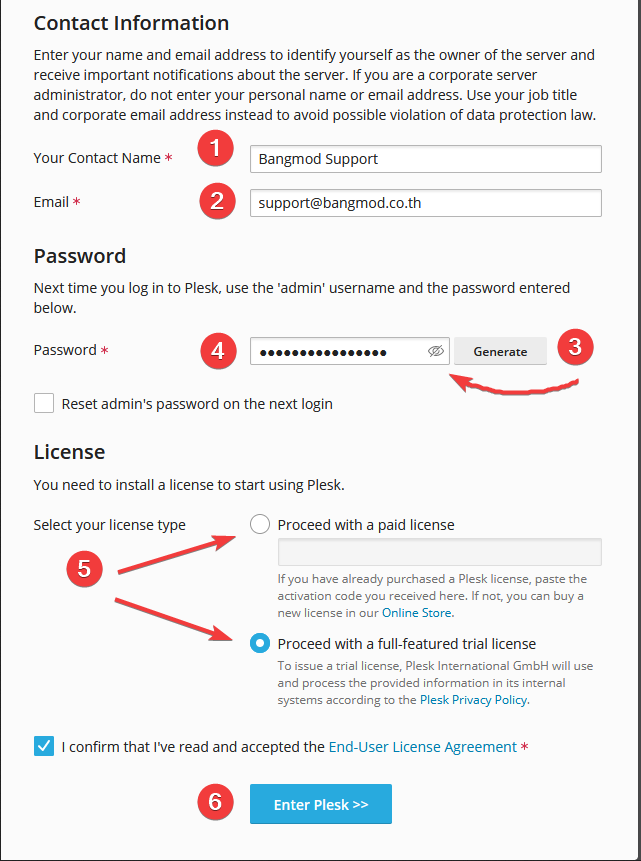 Plesk will install necessary software and systems for you this proces usually take 1-5 minutes.
After setting up are done, you will be redirect to the Plesk Control Panel as picture on below and It's done to install Plesk at Bangmod.Cloud